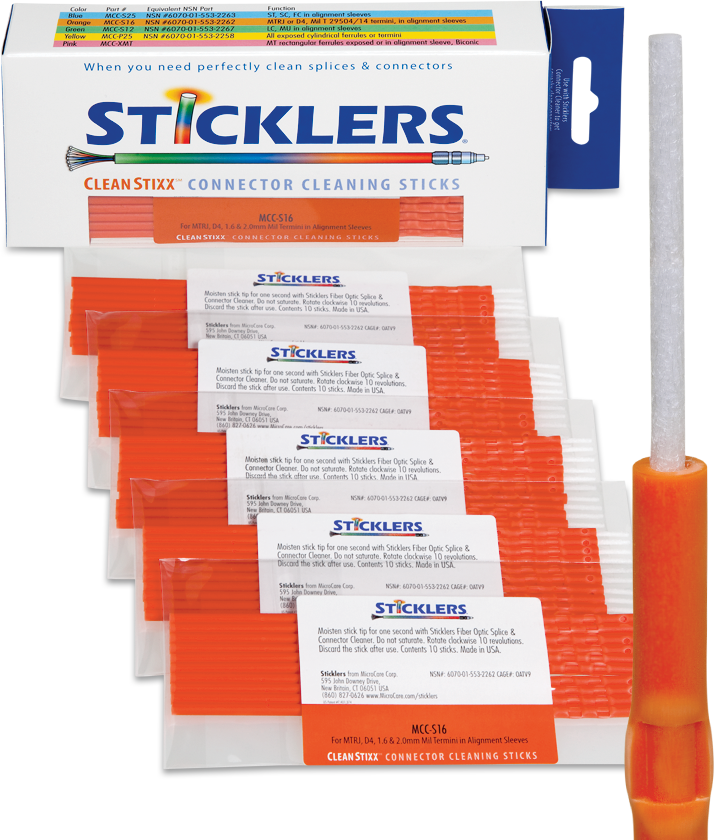 1.6mm Connector Cleaning Stick (Red)
Fiber Optic Cleaning Sticks cleans 1.6mm and 2.0mm connectors and end-faces - MIL T 29504/5 for MIL DTL 38999, MIL T 29504/15 for MIL PRF 28876, SMPTE 304M socket termini, ODC-style socket termini, and other hardened connector systems with 1.6mm & 2.0mm socket termini. Extra-long tip to reach deep into connectors. Perfectly cleans the entire end-face. No fabric, foam, glues or particulate for better cleaning. Precision molded to exact size and shape.
Available as 10 Sticks in a Pack.