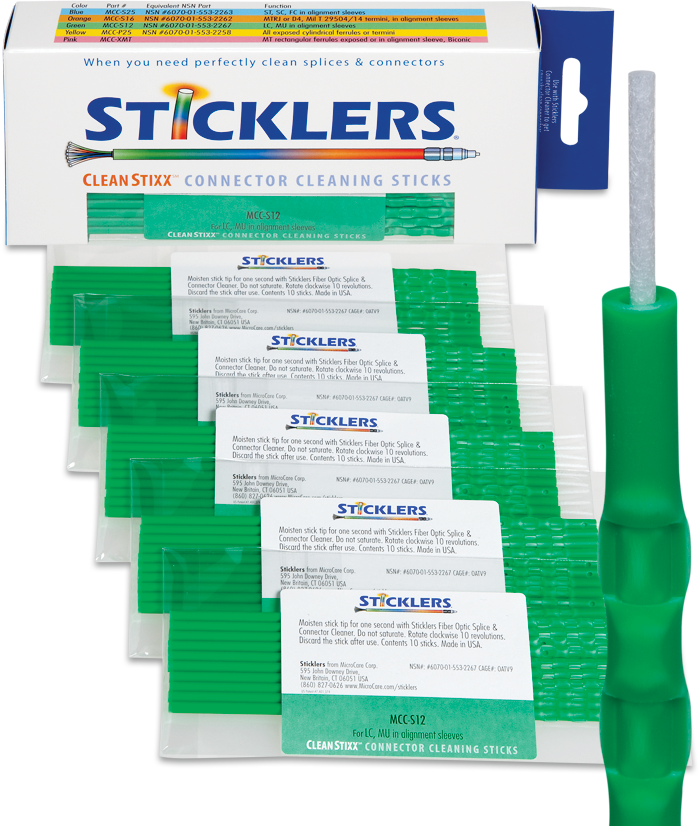 1.25mm Connector Cleaning Stick (Green)
Fiber Optic Cleaning Sticks cleans 1.25mm connector end-faces - LC, MU, ARINC 801 socket termini, ODC termini, SPF+ transceiver modules, and hardened 1.25mm connector systems. Perfectly cleans the entire end-face. No fabric, foam, glues or particulate. Precision molded to exact size and shape, for better cleaning.
Available as 10 Sticks in a Pack.