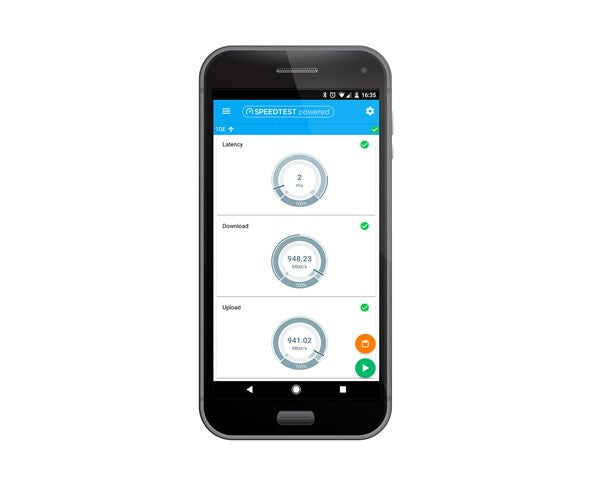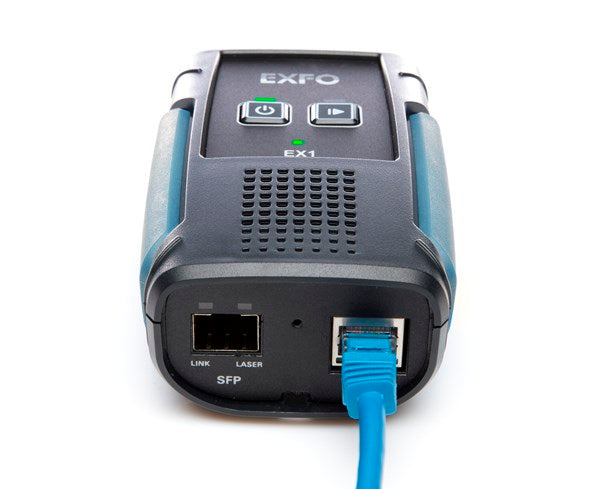 EX1 - FTTH and Business Services tester
The smallest Gigabit, GPON and WiFi testing solution available
Scalable, open platform ready for your network evolution.
Multipurpose solution ready for full service lifecycle testing with continuous end-to-end performance monitoring that identifies trends, monitors degradation and provides visibility over long-term performance—key to delivering consistent subscriber QoE throughout your transition to virtual networks.
GPON ONT emulation allows field technicians to troubleshoot and validate GPON network installations (from optical power 

readings to PON ID analysis)

Simple to use, pocket-sized solution: quickly and accurately test full line rate Gigabit Ethernet speeds with Speedtest by Ookla

Scalable, open platform: multipurpose solution ready to evolve as your network transforms with active assurance (L3–L7) and active testing capabilities including an extensive catalog of 140 tests

Built-in wireless interface (WiFi) supporting 2.4 GHz and 5.0 GHz frequency bands to optimize residential WiFi with Speedtest by Ookla and WiFi channel map

Efficient job close-out: automated report generation—PDF or CSV files uploaded by email, Skype, Whatsapp, or shared using EXFO Connect client service

Ideal companion for your complete FTTH activation tool kit: Combine with the Optical Explorer and fiber inspection kit.